Great Trade Setups are worth their 'weight' in gold and when executed, can turn everything positive for a person.  One's trading account of course, but also one's entire life.
That's because if you can learn to master one or even a few great trade setups, it can set you up for life!  You can learn to become an expert on something that you can practice until perfect.
My Fun with Moving Averages approach is a great example.  This strategy is not yet available on its own.   It is, however, integrated into the powerful Spotlight Master Suite (SMS) toolset.  Earlier on this blog you have seen some good examples.
I'm holding a special training this Tuesday May 28th (invite only) where I will be showing how we can use the SMS tools to create great trade setups that really stack the odds in our favor in a big way.
Great Trade Setups like this one.  I opened up a random chart, AAPL in this case, turned on just one of our Fun with Moving Averages trade setups in the SMS calculator, using default settings, and this is what it revealed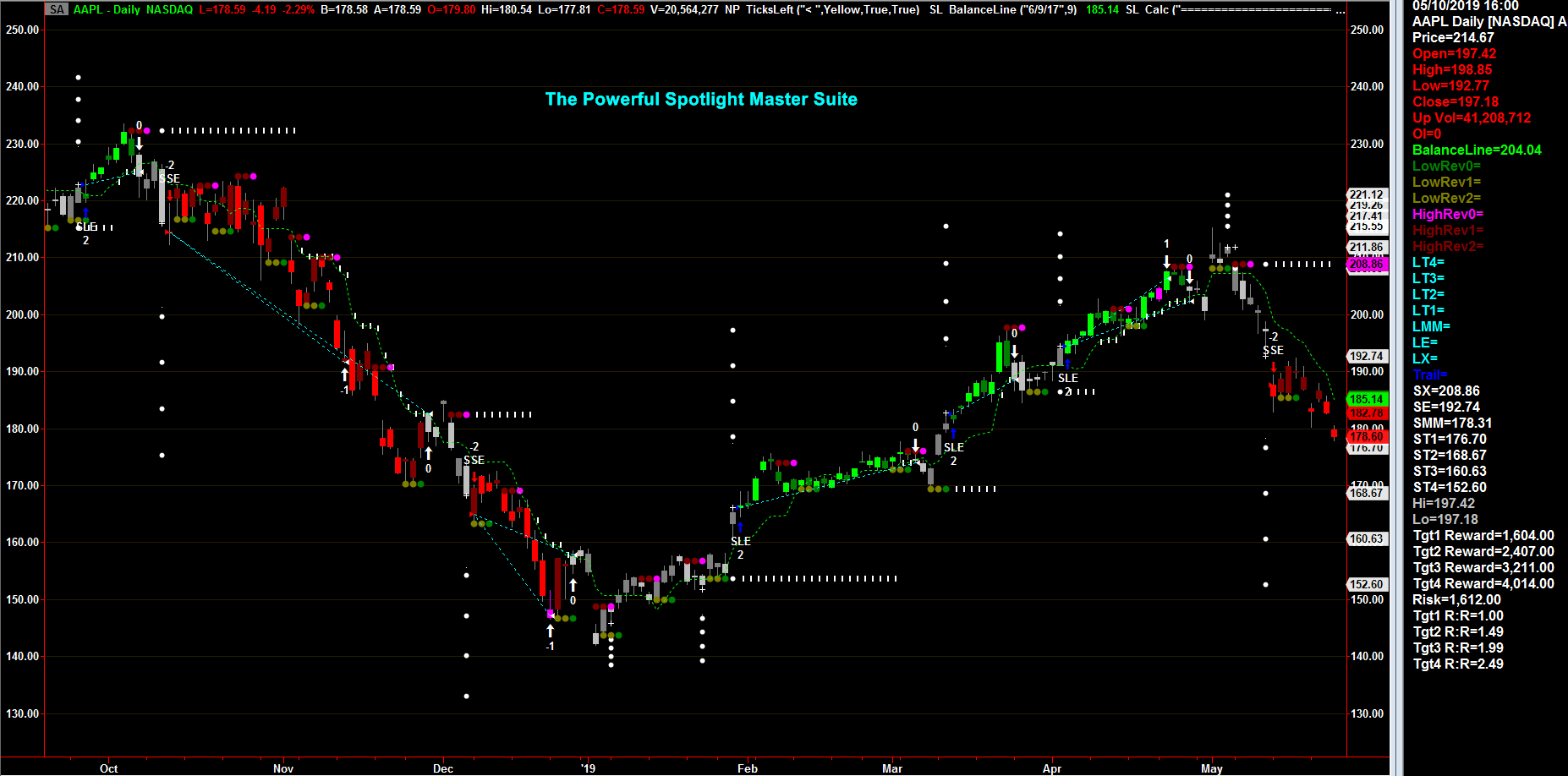 If you did not receive an invite to this training, and would like to attend, put your email in the comments or reach out to me directly at [email protected].
Other announcements:
We are launching our first ever Spotlight Fx Alert Service and we're super excited about it.   We will be using all of my Greatest Hits over the years and it is going to be one super service.  You can look at other posts on this blog for more information starting with this one.
Get on the Waiting List now.  All people on the waiting list will get Grand Opening Premiere pricing.  After that, the price will go up to better reflect the actual true value of this unique service.
Be sure to check out our facebook page as well; https://facebook.com/thebackpacktrader