Crude Oil was on fire again this week, not literally, but as a day trading instrument.  Our Weekly Crude Oil Report Session won again.  Unfortunately for me, I was on checking through airport security and my mistimed travel itinerary caused me to miss it.
Both Counter Punch Trader and Spotlight Power Trader won again.  Spotlight Power Trader was so straight forward, in, out and done, that I wanted to show you the example here.
The Crude Oil Inventory Report Trade hit its goals within a few minutes during this Wed's Inventory Report Session with SPT.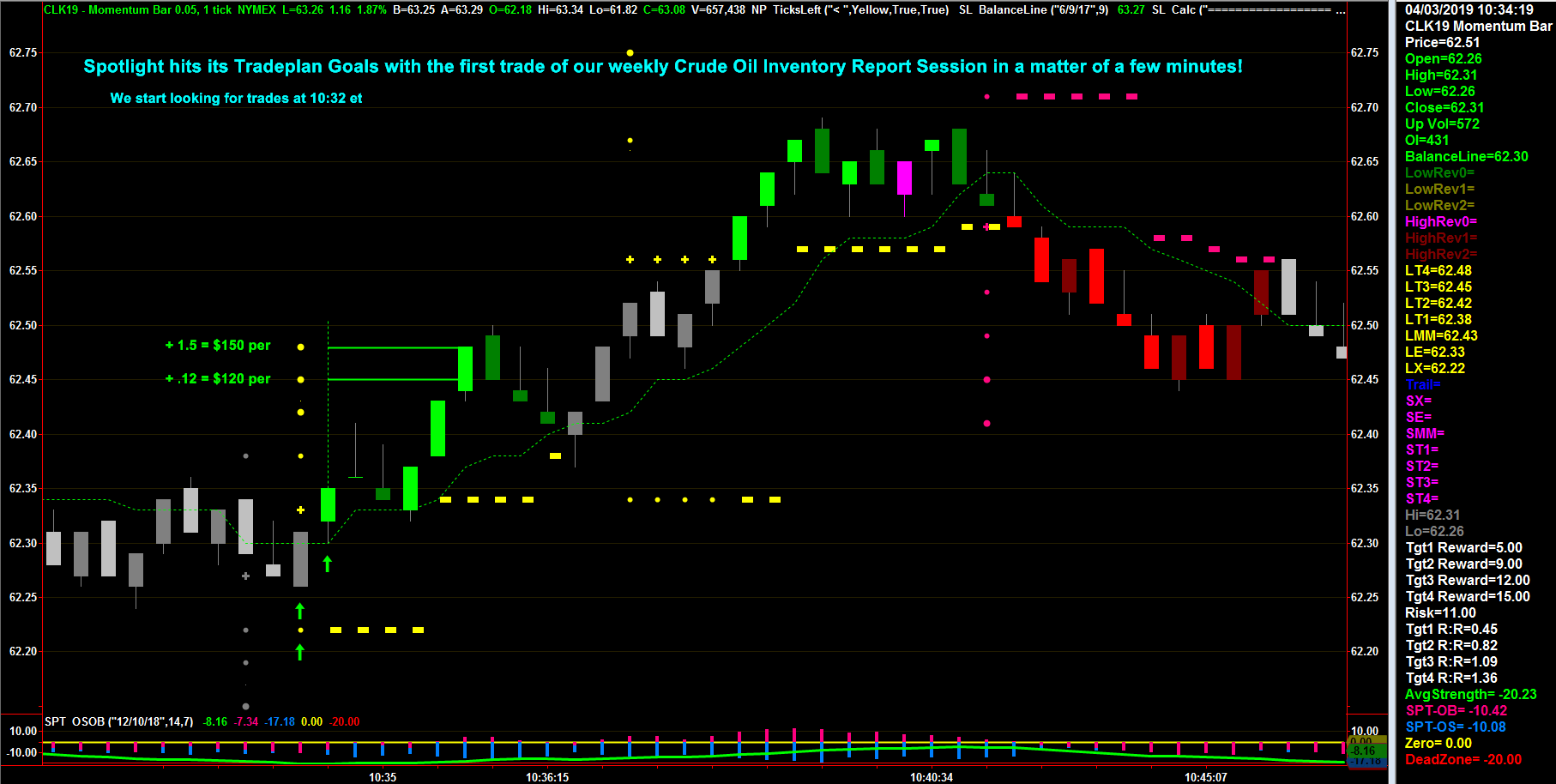 While I was in Woodlands Texas (NOT Houston, although I was there, too), the strangest thing happened to me.  Well, it was more on an interesting interaction with one of the locals.  One thing I decided to do was to start a podcast series where I talk a few minutes about trading each day.  I thought it would be fun.
Then I thought that since Houston is such a big oil town, I may as well share the weekly Crude Oil Inventory Report trade with you.  Unleaded Gas Futures is another great market to trade when the crude oil report comes out.  This week it was just a wash.  Two break even trades which our tradeplan rules say, that's it, time to quit.
I'll keep the podcast episodes coming.  Not sure if anyone is actually interested in them but it sure is fun for me.  I get to rant a bit and that helps blow off steam.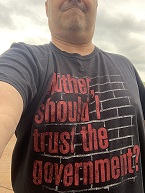 I don't know what upset people so much about this shirt I was wearing.  Shouldn't we all be asking questions of our government and holding them accountable?  Besides, this is art!  "Mother, should I trust the government" is a line in a Pink Floyd song.  I bought this at the amazing Pink Floyd Exhibition while visiting The Victoria and Albert Museum in London!  If I upset some of the locals while wearing this in Woodlands Texas, it wasn't my intention but it probably wasn't such a bad thing, either.